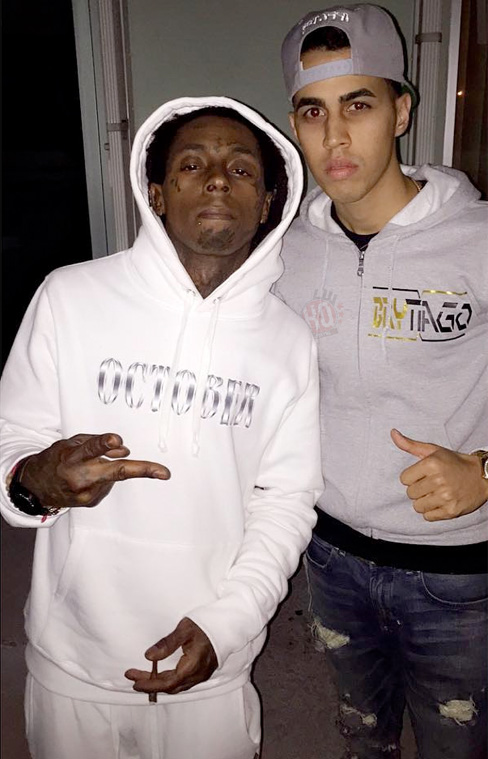 2 days ago, Brytiago shared the above photo on his Instagram page with the caption: "Anoche en el studio con @liltunechi hablamos como si nos conocieramos hace tiempo yo siempre escucho los consejos de los grandes. y como nada en la musica es imposible que ustedes creen si montamos un trap?"
When translated to English, it looks like the Puerto Rico music artist, who is signed to Daddy Yankee's El Cartel Records company, had a studio session with Lil Wayne at the Hit Factory in Miami, Florida.
Who is interested in hearing a collaboration from these two artists?