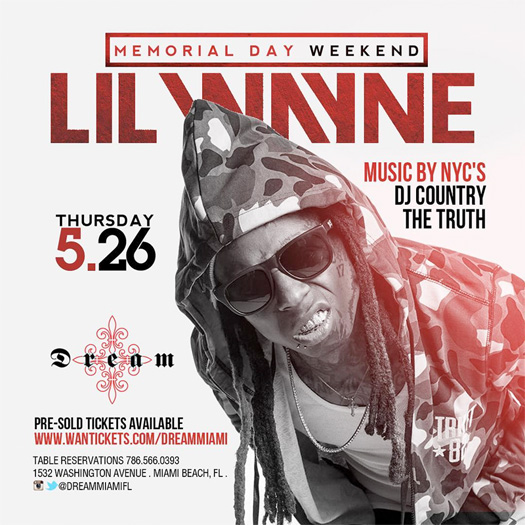 Lil Wayne will kick off Memorial Day Weekend by hosting a party at Dream Nightclub in Miami, Florida on May 26th. Music on the evening will be played by DJ Country The Truth.
The event, which will begin on the Thursday night from 10:00PM EST and finish on the Friday morning at 4:30AM EST, will also be put on to celebrate Eddie-O's birthday.
If you wish to attend this birthday bash at Dream Nightclub next week and see Weezy, click here to order your tickets online that are priced from $30.00 to $60.00!