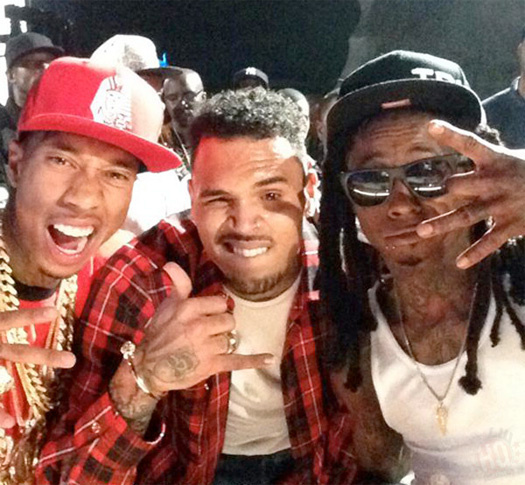 Tyga recently sat down with Big Boy on his Neighborhood show in Los Angeles to chat about his relationship with Kylie Jenner, new music, visiting Kingston in Jamaica, and more.
At the 6:30 mark of the interview, T-Raww spoke on his relationship with Cash Money Records, the "Cash Money" song, when the last time he spoke to Birdman was, coming in the hip-hop game with Lil Wayne, and being in the studio when Wayne recorded "A Milli".
Tygaman also revealed that Weezy is "very interesting to be around" and feels that he has "got a lot more to do" in music. Hit the jump to check out Ty's full conversation with BigBoyTV!