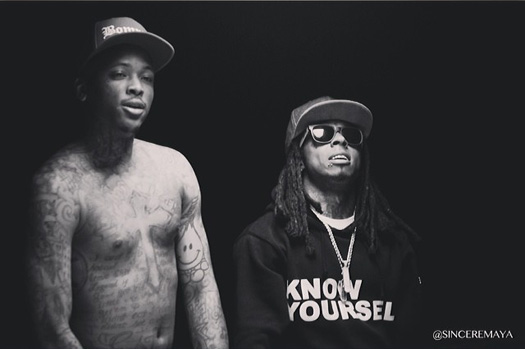 YG recently did an interview with Billboard to promote his new album, Still Brazy, which includes features from Lil Wayne on "I Got A Question" and Drake on "Why You Always Hatin'?".
During their conversation, the Compton rapper chatted about his chemistry with Tunechi and Drizzy. He also revealed that he told Tune when he met him for the first time back in 2009 that he was a huge fan of his music while growing up.
You can read exactly what YG said after the jump below!
Describe your chemistry with Drake and Lil Wayne.
I think it's the type of music they making. I fuck with Wayne's camp, they fuck with me. I was Lil Wayne's fan when I hit like 15, 16 and up. I was all like Lil Wayne'd up, you feel me? I told Wayne that shit too when I met him the first time in like 2009. I hit Wayne up 'cause I grew up on some Wayne shit, so I'm like, "I gotta get Wayne on my shit." Drake — same thing. Motherfuckers respect what I do, how I did it, what I represent, how I represent it. They be hearing about who got the city on lock like the streets and all that, and my name for sure come up every time.