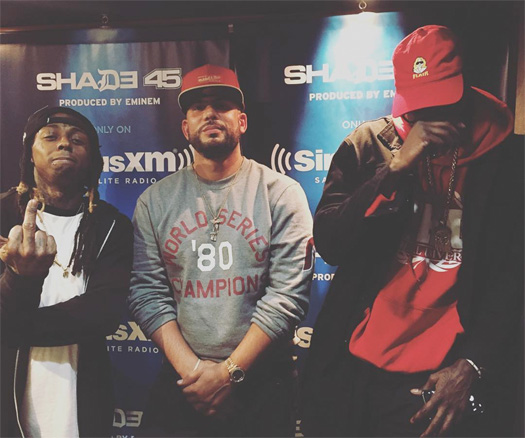 To promote his upcoming Quality Street Music 2 album, due out this Friday (July 22nd), DJ Drama sat down with Bleacher Report to compare basketball players to rappers in the music industry.
Drama revealed that he thinks Lil Wayne would be Kobe Bryant. He also said that he thinks Drake would compare to LeBron James, Jay Z to Michael Jordan, Kendrick Lamar to Steph Curry, Meek Mill to Kevin Durant, and Soulja Boy to Dwight Howard.
Hit the jump to check out DJ Drama explain why he thinks Weezy compares to Kobe! Who else feels like playing Tunechi's "Kobe Bryant" tribute song right now haha?