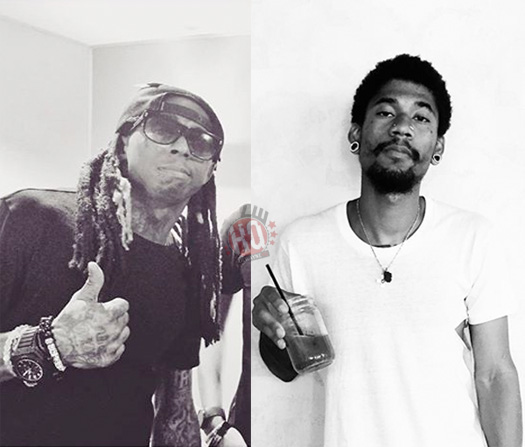 Hodgy Star, formerly Hodgy Beats, confirmed on Twitter yesterday that Lil Wayne will be featured on his upcoming album. Unfortunately, there are no more details about the project, but the collaboration is more than likely from 2014 when they were in the studio together.
While answering tweets from his fans, the Odd Future member was also asked "who's your favorite rapper?" to which he responded with "Lil Tune forever and always. Him and CeeLo are my idols".
You can check out both tweets after the jump below. Thanks Henna for the heads up!
WAYNE https://t.co/8MTkxDLyEz

— Hodgy Star (@hajibbeats) July 19, 2016
lil tune forever and always. him and ceelo are my idols. legit. ceelo ill at rap too. y'all ZZZZZZ! https://t.co/gYvTH738T1

— Hodgy Star (@hajibbeats) July 19, 2016