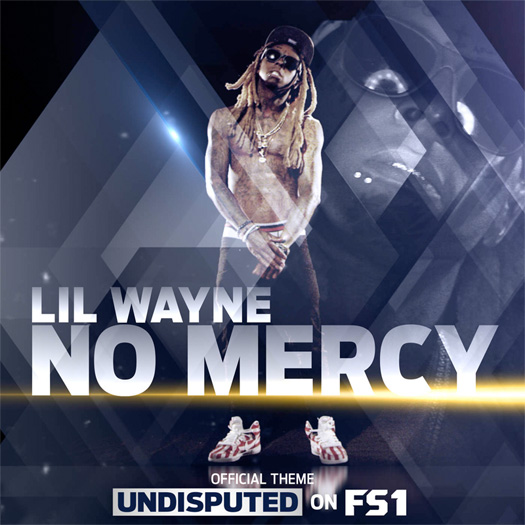 We first saw a video previewing this song a couple of weeks ago, and now here is the full version of Lil Wayne's "No Mercy".
The Jared Gutstadt-produced track is being used as the official theme song for Skip Bayless and Shannon Sharpe's "Skip And Shannon: Undisputed" sports TV show on Fox Sports 1.
You can view the artwork above and listen to the full CDQ version of "No Mercy" after the jump below. The crazy part is this record is also on iTunes (buy it here) under a Cash Money Records release!