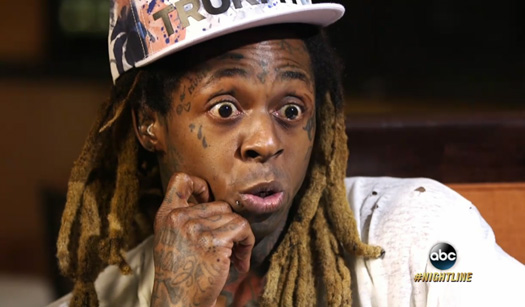 We first saw a preview yesterday, and now here is Lil Wayne's full interview with Linsey Davis for ABC's Nightline show, which you can check out after the jump below.
During their conversation, Weezy spoke on people calling his music "vulgar" and "degrading", if he would have a problem with someone calling his daughter Reginae a "bitch" or a "hoe", his relationship with weed, skateboarding, what he learned from his time locked up at Rikers Island in 2010, and more.
At the end of the interview when Tunechi was asked about the Black Lives Matter movement, he explained why he doesn't feel connected to it and then pulled out his red flag to say he is a gang banger and he feels connected to that. Tune also ended the conversation angrily by saying "I ain't no fucking politician"!