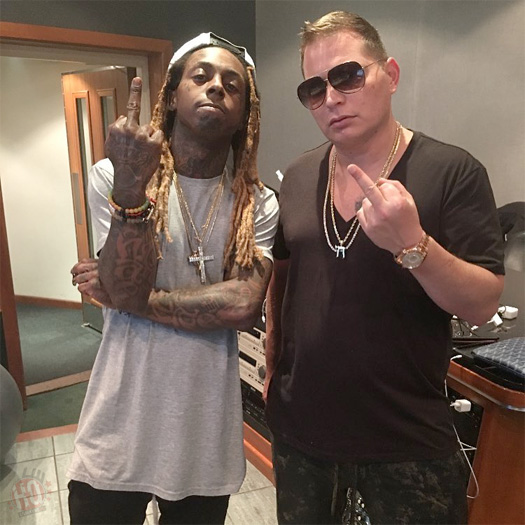 After the United States presidential election on November 8th, Lil Wayne hit up the studio with record producer Scott Storch.
There is no word just yet on what project they were working on, but it could of possibly been L.A.T (Loyalty Amongst Thieves).
Who is looking forward to hearing a new Weezy song over Storch production?