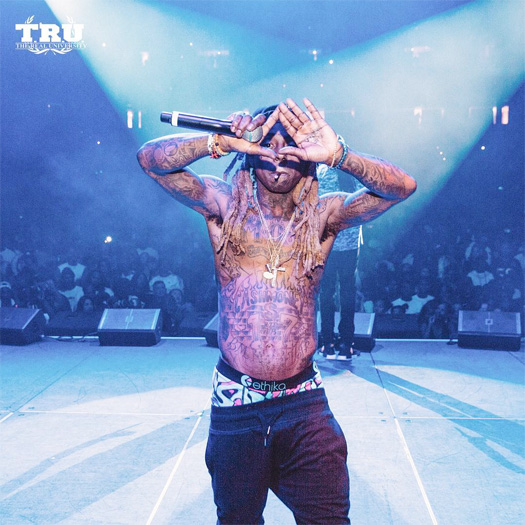 Last weekend at LIV nightclub in Miami, Florida on November 20th, Lil Wayne gave more of a hint that his next move might be to Jay Z and his Roc Nation record label.
While DJ Khaled's "I Got The Keys" single featuring Jay played in the background, Weezy could be seen throwing up the ROC sign and getting on the mic to say "it's the ROC" twice.
This all comes after Tune changed the lyrics on "I'm Me" to say "I'm a motherfuckin' Roc-A-Fella millionaire" instead of "Cash Money millionaire" during the 2016 Camp Flog Gnaw carnival 2 weeks ago.
You can check out Tunechi throwing up the ROC sign at LIV in a clip after the jump below. I would not be surprised at all if we got an announcement soon saying Wayne is going to sign with Jay!
Video credit: HitsTape
Photo credit: Joe Moore