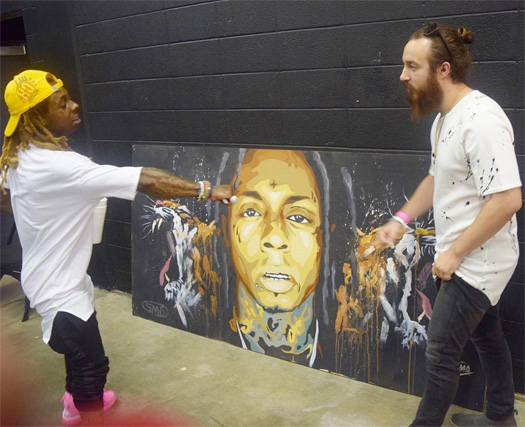 Rap website HipHopDX recently did a video to show why Lil Wayne has to be named one of the greatest rappers of all time.
I normally stay away from posting these type of videos as their just opinions and usually have information wrong (not that I don't personally think Wayne is the GOAT), but at the end of their video they got Scarface to call in and he said some nice things about Weezy.
"I think that Wayne will go down in history as one of the best. He's not one of the best. He's probably THE best. Wayne, that's a dangerous lil' nigga, man… he'll be the greatest rapper of his time. He's a millennial. He'll be the greatest millennial of all time. Nobody can beat him. You give me a motherfucker that popped out of their ass in the 80s that's THAT good… shout out to Lil Wayne, man. He's so fucking dope. FUCKING dope!"
You can listen to Scarface's compliment to Tunechi in a video after the jump below from the 10:00 mark. If you didn't already know, Tune has done 2 features for Scarface on "Forgot About Me" and "Big Dogg Status (Remix)"!