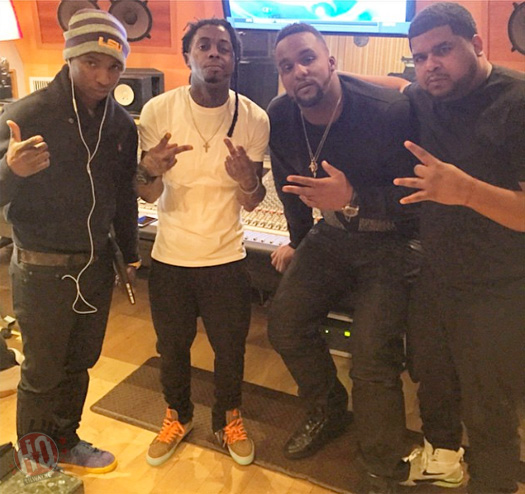 I posted Mannie Fresh's interview with Thedo and MAQ on their "DaTakeOver" podcast yesterday, and now we can listen to another 1-hour interview "DaTakeOver" guys did; this time with one of Lil Wayne's homies since day one – Fee Banks.
Fee spoke on how he and Lil Wayne first met, Rabbit aka the guy who Tunechi calls his father being his uncle, the Sqad Up days, working with Kevin Gates, being inside the studio with Tune as he wrote and recorded 10,000 Bars, Young Money artist Flow, how Wayne's first impression was when he first met the Esho Hero as he is like a Weezy clone, Birdman, and plenty more.
Lil Wayne's longtime right hand man also confirmed that the L.A.T (Loyalty Amongst Thieves) collaboration project from Wayne, Flow, Gudda Gudda and HoodyBaby is on the way, as well as that Flow has an upcoming single featuring Mr. Carter which will catapult his career, but Banks wants the Esho Hero to record a new verse on it before it's released and he can't as he's currently locked up. This is more than likely the "Killerz On My Team" track!