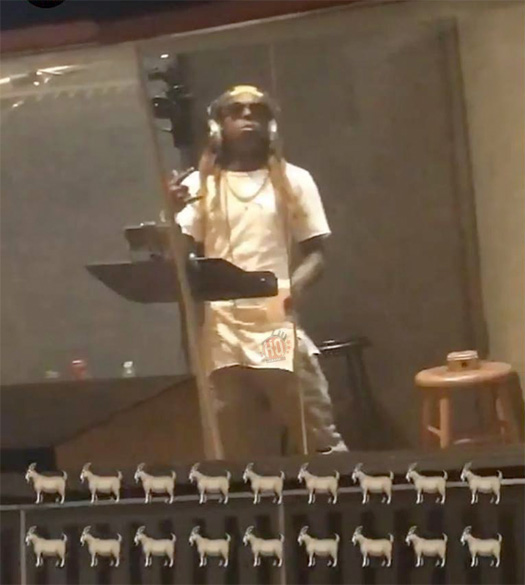 Remember when Lil Wayne and Marley G poured hot sauce in Short Dawg's mouth while he fell asleep in the studio during "The Nino Brown Story Part 2" DVD?
Well a few days ago, Tunechi did the same trick again, but this time it was on new Young Money artist Poppy Holden, who had fallen asleep in the studio.
You can check out Weezy dancing and pouring something out of a bottle in Poppy's mouth before then screaming as he walks away below! The quality isn't the greatest, but I wonder what was in that bottle?