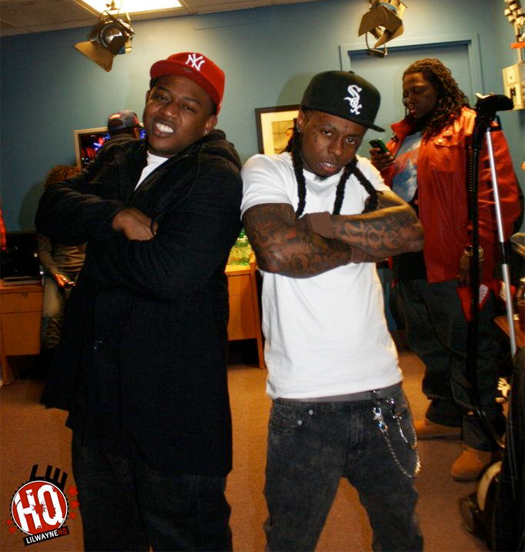 While on set of Roy Demeo and Lil Wayne's "Chico" video shoot in Miami last week, Mack Maine chopped it up with REVOLT for a little interview about the upcoming projects from Young Money.
The YM President revealed Wayne will be dropping 3 albums this year – the L.A.T collaboration project with Gudda Gudda and HoodyBaby, the long-delayed Tha Carter V, and a new project called Velvet.
Mack also mentioned that Drake and Nicki Minaj will be releasing new projects in 2017, as well as solo mixtapes from Gudda and Hood. You can read exactly what he said after the jump below!
"We wanna get that Carter V out. Wayne also has a dope project called Velvet. We want to get that out. Drake dropping top of the year. Nicki got some features that — I've been in the studio with her lately — that she's just killing. She also gonna be working on her solo project and she's dropping. We also have L.A.T. which is Wayne, Gudda and HoodyBaby. They going bananas. Demeo dropping his mixtape top of the year, Kingpin… We got some shit in the chamber for y'all man. We gonna be all over your radio, all over your TV screen. If you got any problems with us, you not gonna be able to avoid us."