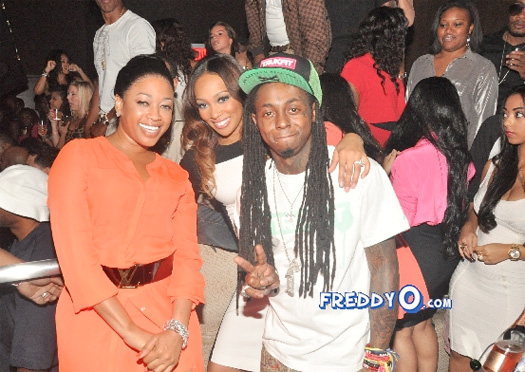 Just like in her recent "Ebro In The Morning" interview, Trina also spoke about Lil Wayne during her interview with Power 105.1's "The Breakfast Club" radio show in New York City on January 18th.
In the conversation with DJ Envy, Angela Yee and Charlamagne Tha God, Trina discussed her past relationship with Wayne and revealed the collaboration they recorded for her new album will detail that old relationship.
"Wayne is a very great person. Wayne never did anything wrong to me. The thing is, when I dated Wayne, which was so many years ago, we were just real young. Wayne was real young. I was real young. A part of it was: 'I don't even know what I'm doing, and I know you don't know what you're doing."
You can watch the full interview in a video after the jump below. Be sure to start watching from the 36:25 mark to the end if you want to just see Trina talk about Weezy and their upcoming "fun dope record"!