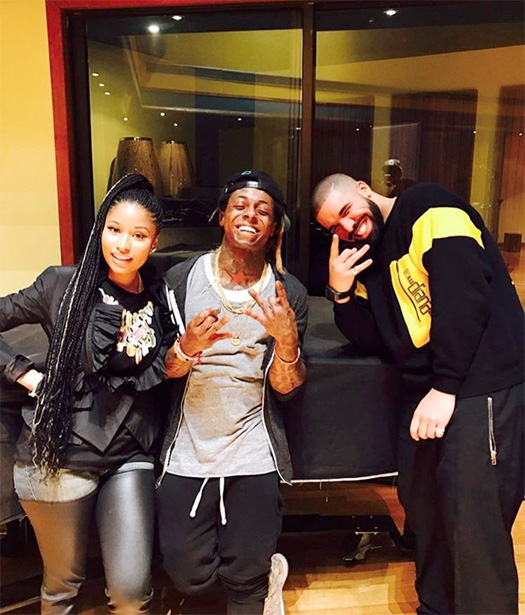 Last night, Drake performed live at the The O2 Arena in London, England for a stop on his "The Boy Meets World" European tour.
During the concert, Drizzy Drake hinted to the crowd that he might help bring a Young Money reunion show to London this summer:
"No word of a lie. I just got off the phone with Nicki and she told me to tell y'all: 'Hello'. We might have to do something special, we might have to do some Young Money reunion show out here this summer. I might have to bring all my friends from America, all my friends from Canada, the whole of the OVO."
This news comes after we recently saw photos of Drizzy, Lil Wayne and Minaj in the studio working on new music together. Who would love to see this Young Mula reunion show in the summer?