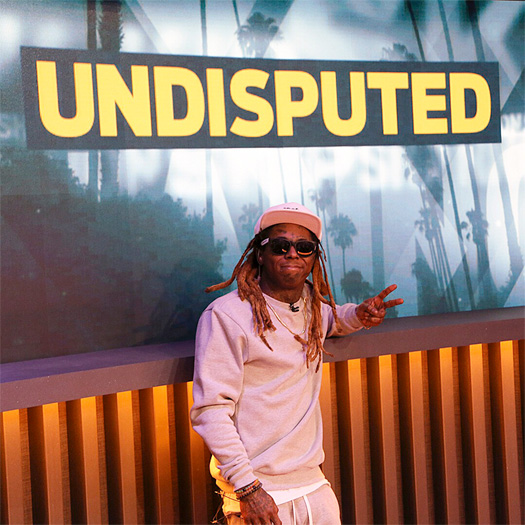 Before sitting down for a one on one interview with Skip Bayless yesterday, Lil Wayne also sat down with Skip, Shannon Sharpe and Joy Taylor for a sports conversation on their UNDISPUTED show.
Weezy chatted about Dez Bryant's recent social media post on racism, the "No Mercy" song he recorded for UNDISPUTED, what he expects from the Green Bay Packers this year, LeBron James, and more.
You can watch a clip from the interview and listen to the full podcast after the jump below. On the podcast, Tunechi appears at the 32:35 mark!