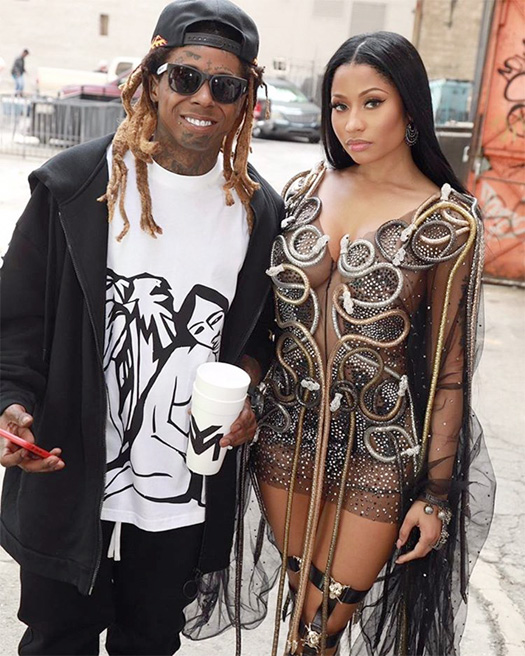 Nicki Minaj will be releasing a music video for her "No Frauds" single featuring her Young Money label-mates Lil Wayne and Drake real soon.
The Barbie has already shared a sneak peek of the visual that is being directed by Benny Boom and now she has shared a few behind the scenes photos from the video shoot.
Both Nicki and Drizzy shot their parts while out in London, England last month on tour, but Weezy shot his parts in the United States of America! Who is looking forward to seeing a video for "No Frauds"?