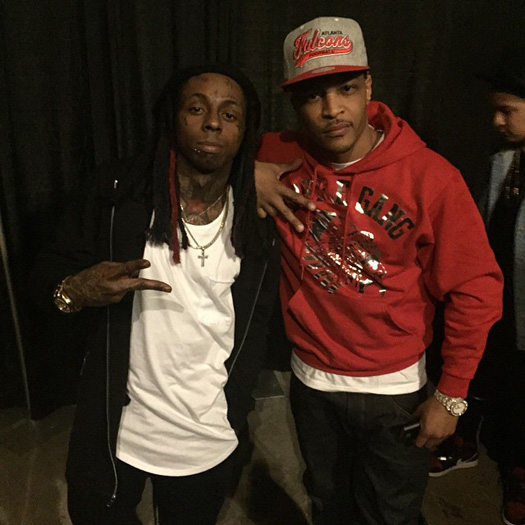 T.I., French Montana and A$AP Rocky recently sat down with N.O.R.E. aka Noreaga and DJ EFN for an interview on their "Drink Champs" podcast.
At the 4:30 mark of their conversation, Tip addressed why he wrote a message for Lil Wayne on social media over his Black Lives Matter comments instead of letting him know his thoughts in person.
The Southern rapper also revealed he has "real dear love" for Tunechi and "considers him a friend", but they have never spoke since the situation.
You can watch the full interview in a video after the jump below! After T.I. finishes talking about Weezy, they all big him up and clap for him!
Thanks to Amritpal Uppal for the heads up!