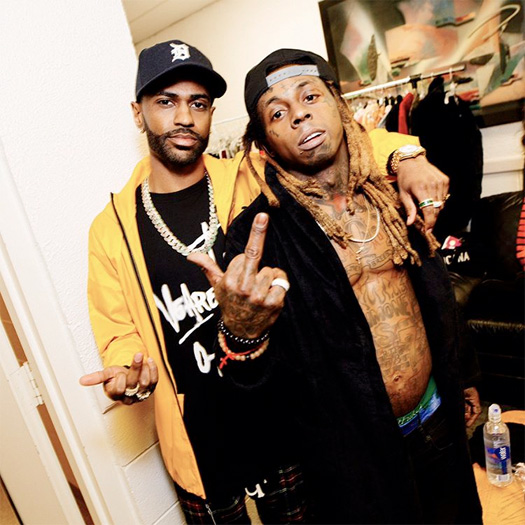 While at Power 106's 2017 Powerhouse concert in San Bernardino on Saturday (May 6th), Big Sean took a photo with Lil Wayne and complimented him on social media by saying Wayne changed rap and hashtagged Tha Carter V.
"Man I'll never forget what u said bout me on my song 'Deep' bro on some real shit. U changed rap 4ever, God bless you! #C5"
Sean is of course talking about Weezy's verse on his "Deep" single: "Like this shit is deeper than rap, I cannot say that shit enough times; I feel like Sean don't get enough shine; Is it because he ain't got the tattoos? He ain't throwing up signs? Well let me throw up mine and also let me share this vision of mine; Fuck the finish line, just finish in lines; And if getting your point across crosses the line; Some of the time, then cross it with pride; That's real my nigga, remember that; It ain't about if they remember you, they remember rap; So just spit it back and hope somebody diggin' that, cause this shit is deep."
You can check out the Instagram post after the jump below!