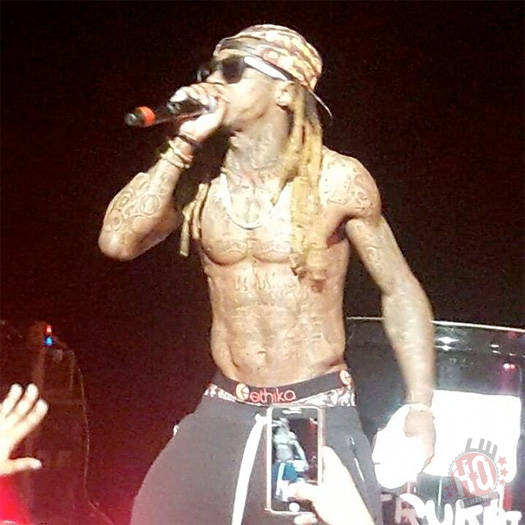 For the final stop of his "Kloser 2 U Tour" last month, Lil Wayne performed live at the Fox Theatre in Detroit, Michigan on May 11th.
During the show, Tunechi performed songs like "Mr. Carter", "A Milli", and "No Problem" live for everyone in attendance.
You can check out some front row footage of Weezy's live performance in Detroit after the jump below, courtesy of Wisam Kizy!