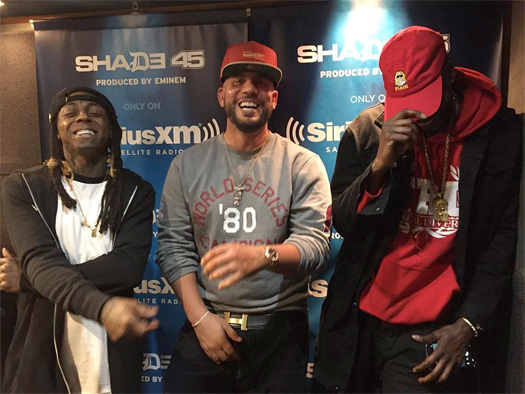 After first getting word that Lil Wayne was working on a Dedication 6 mixtape in 2014, then getting a hint it would be Wayne's next official project in 2016, and then getting confirmation it would be released in 2017, we have a new update on the tape.
For his cover story with Rolling Out magazine, DJ Drama has revealed that the status of D6 is now "it's going to happen", but he wouldn't give a release date. He even mentioned that Weezy and Mack Maine are asking are him for beats for the mixtape.
You can read exactly what Drama said after the jump below! When do you think the sixth installment of the Dedication mixtape series will drop?
"It's going to happen. It's on [Lil] Wayne. People ask me all the time: 'When is it coming?' My job is the easy job. Wayne comes and him and Mack Maine ask me for beats at times. It's just, times are different and things have changed. Mixtapes are bigger than they've ever been, which is wild to me."