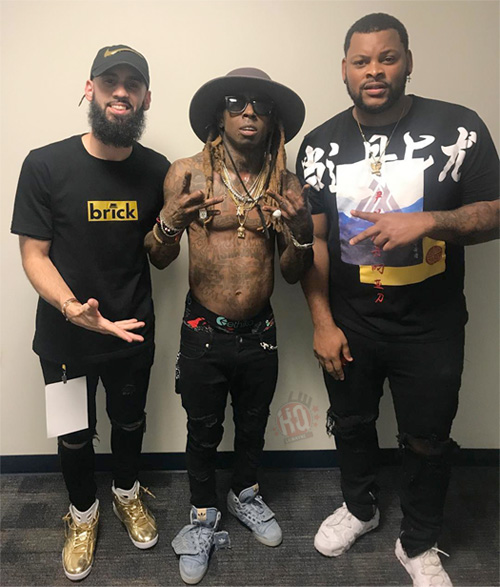 Have you ever wondered how Lil Wayne came up with the album series title "Tha Carter"? If so, it has now been revealed that it was Hakim Green from New Jersey duo Channel Live who told Wayne to use the name for his 2004 album.
Hakim took to his Instagram page to make this statement and also let everyone know the story of how this all came about in the comments section:
"I was his weed guy #madizm.. I had the idea for #JAYZ but because Wayne was on #CashMoneyRecords and in the movie #NewJackCity they sold their work out of #TheCarter it just made since to share it with him. Especially after @LilTunechi made it clear he was the creative behind much of the group material. He was adamant that he wanted to be taken seriously as a #lyricist by #NewYorkCity.. he made me a believer.."
So there you have it! I wonder if we are any closer to hearing the fifth installment of Weezy's Tha Carter album series?