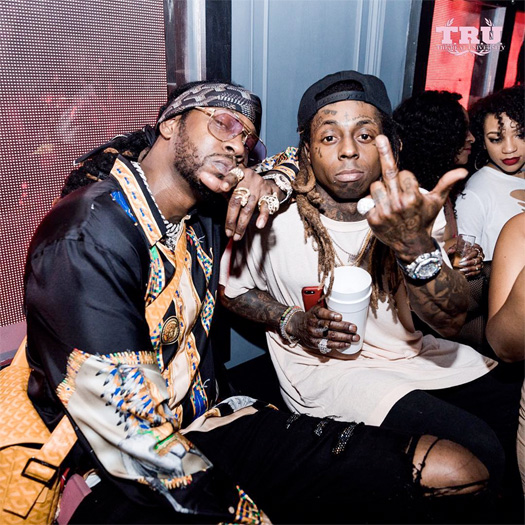 2 Chainz hosted an event at Mr Jones Lounge in Miami, Florida on October 13th for #VarsityFridays.
Joining Tity Boi at the nightclub was Lil Wayne, who chilled with him for a bit.
You can check out another pic and some footage of Weezy and Chainz at Mr Jones Lounge below!
Credit: Brenda Rodriguez and Joe Moore.