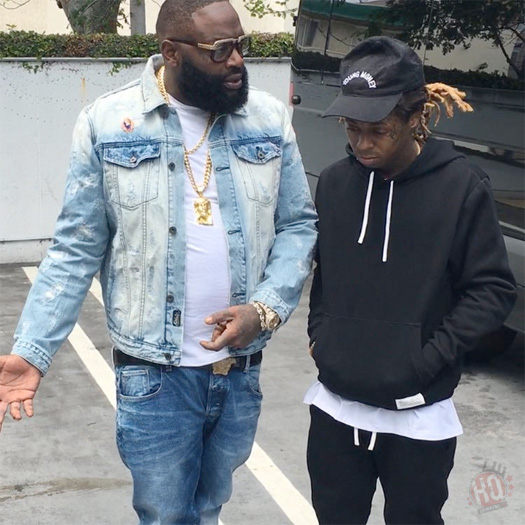 Last week, Birdman got a few things off his chest about his current issues with Lil Wayne and sent a warning out to anyone who is getting involved in their problems.
Not long after his rant, Rick Ross took to social media to tell Baby that he is five years late paying Wayne his money, as well as for him to stop joking around and just pay Weezy his money.
A couple of days ago, Rozay jumped on social media once again to ask if Birdman has paid Tunechi yet and questioned what Tune has to do to get his money after all of the accomplishments he has achieved in his career!
"I'm riding with a couple homies. We finna go grab a bite to eat. And it just ran across my mind. And I said: 'damn, I wonder if Birdman paid that man yet?' Pay that man. Pay that man. Man, that man sold a million in his first week. Goddamn, what a nigga gotta do to get his money? What the man gotta do for you to pay him? Sell 10 million in the first two days? Then you'll pay that man? Goddamn. Man, let you sweet niggas ride around clean for a long time, man. Go and get a loan, and pay that man. You know what I don't like really the most about this shit is the fact that y'all two fightin' each other instead of y'all two fighting the white people. You switched out on him. I wouldn't of switched out on my dawg."