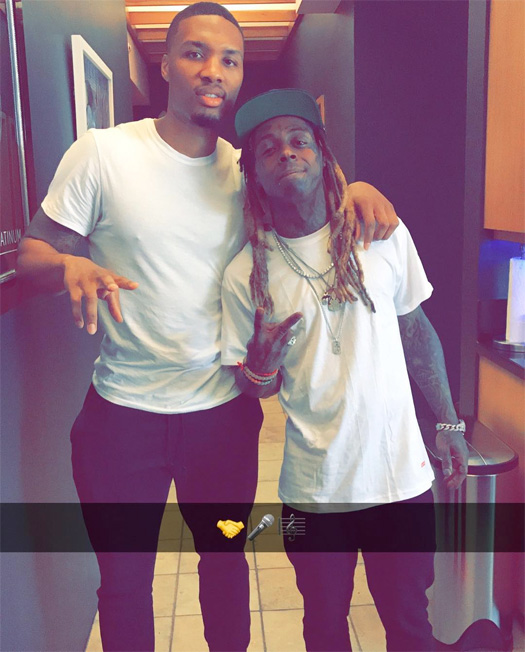 Damian Lillard hosted a meet and greet session at the Adidas store in New York City yesterday (November 26th) to sign autographs and take pictures with fans.
While at the shop, Dame D.O.L.L.A. spoke to SLAM Online about his friendship with Lil Wayne and why he thinks Wayne continues to support him with music and on the basketball court.
You can read what the NBA player and rapper had to say about Weezy after the jump below! Click here to also listen to their latest collaboration "Run It Up".
"Being who he is, the level of star that he is, he's not just going to support anything. I mean that as far as my music. He's not just going to do a song with me, or send me a song to get on because we cool. That means he respects me. He's not going to come all the way to Portland and catch a game, wear the shoe if he didn't respect it and like that as well."