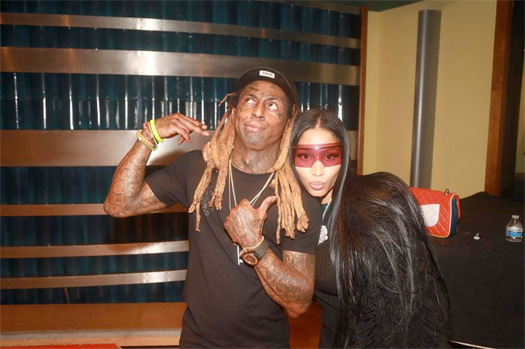 Have you ever wondered why Lil Wayne was never featured on his Young Money artist Nicki Minaj's debut album, Pink Friday, back in 2010?
As it was the seventh anniversary of the project yesterday, the Barbie revealed the exact reason as to why her boss and mentor wasn't on Pink Friday via social media:
"After all his love & support, my mentor Lil Wayne couldn't be on my debut album due to a gun charge in NY. That had me fucked up @ the time."
If you recall, Weezy was locked up behind bars at Rikers Island for gun possession during the time Nicki was recording her album. This is why when he was released from jail, Minaj put Tunechi straight onto her "Roman's Revenge" remix!