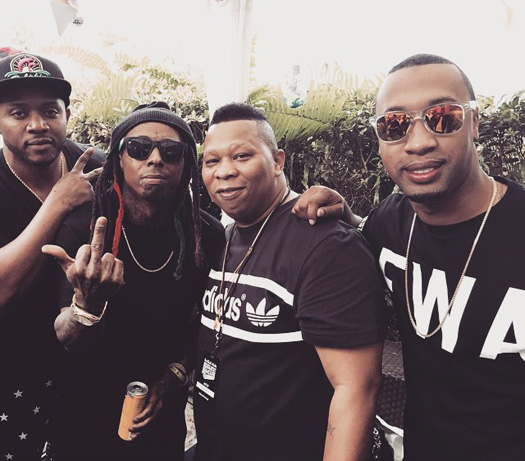 The "Feature Friday" installment for this week is Mannie Fresh's "Lady Lady" song featuring a chorus from Lil Wayne and a sample of R. Kelly's "All I Wanna Do" record.
The track, which was also produced by Mannie, appears on his debut studio album, The Mind Of Mannie Fresh, that dropped back in 2004.
"Hey there mama, I'm on my way there mama; So you should just lay there, holla if you hear me; Know your man wanna kill me, tell him hear I am; But damn, you are such a… Can I touch ya? Or can I cut ya; I got a box of Band-Aids in my Escalade, I ain't playin', come on"
You can listen to "Lady Lady" below.
PREVIOUS: Feature Friday #119