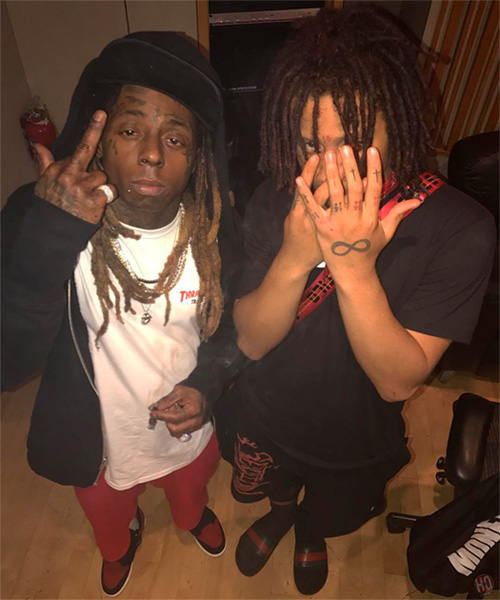 A few months ago, Trippie Redd announced he has two unreleased songs with Lil Wayne that feature Young Money's HoodyBaby and Lil Twist.
We have previously heard a snippet of Trippie's collaboration with Weezy and Twist called "Fires & Desires", which will actually appear on Dedication 6: Reloaded.
And now can hear a 1-minute preview of Redd's collabo with Tunechi and Hood that was produced by Cardiak. Hit the jump to check it out! Thoughts?