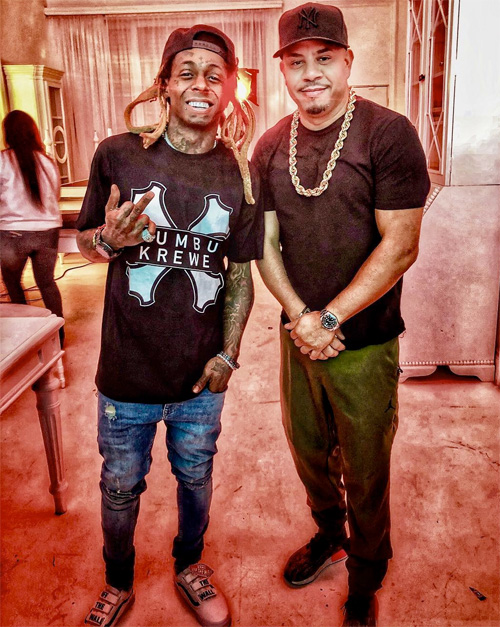 A few days ago, Lil Wayne shot a new project with video and movie director Eif Rivera.
The shoot took place at Photopia Studios in Miami, Florida. You can see a behind the scenes clip and a photo below.
There is currently no word on what project Weezy and Rivera were shooting, but it looks like it may of been something for Bumbu Rum!