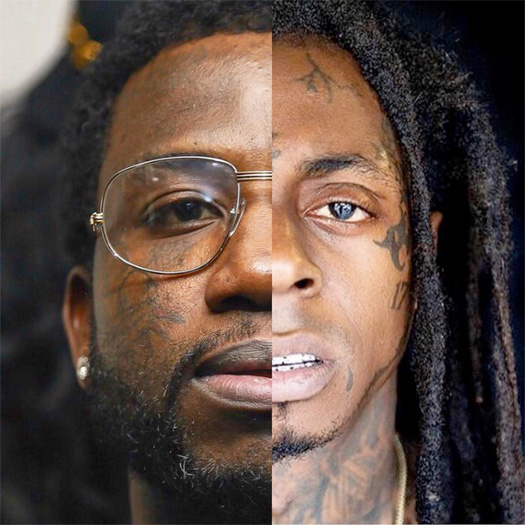 The official social media accounts for 1017 Records, which is the record label founded by Gucci Mane, have asked an interesting question:
"What y'all think about a Gucci Mane x Lil Wayne collab album??"
They even shared an unofficial artwork for the possible upcoming joint project that you can see above!
Would you like to hear a collaboration album from Weezy and Gucci? They have previously collaborated on "Steady Mobbin'", "Wasted (Remix)", "Oh Lord", "Both (Remix)", "Runnin' Circles", "Cyeah", "Bullet Wound", and "Stupid Wild".
What y'all think about a Gucci Mane x Lil Wayne collab album?? pic.twitter.com/4GdC2OgatM

— 1017 Records (@1017_Records) March 30, 2018