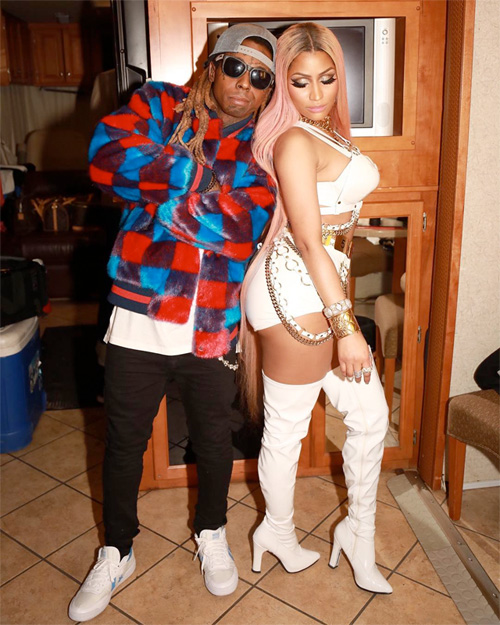 A few days ago, Nicki Minaj sat down with Zane Lowe on his Beats 1 Apple Music radio show for an interview and to premiere her new singles "Barbie Tingz" and "Chun-Li".
During their interview, Lil Wayne called in to chat about how Nicki has "changed the culture" and how a "whole gang of people" have followed her path.
Throughout the call, Weezy also had some other funny things to say about Zane's accent, not listening to anybody else's music, and more:
"I just wanted to go ahead and let the world know that with the album cover art that the two Fs at the bottom of you know what are for Weezy F F. That was our way of letting the world know that we are a power couple. We got the motivation from the BlackPeopleMeet commercial."

"'Do you know how much I love you?' Just show me tonight… show me tonight."

"I'll be waitin' in the bed butt-naked, Nick."
You can listen to the hilarious conversation in a clip and see the artwork Tunechi was talking about after the jump below!