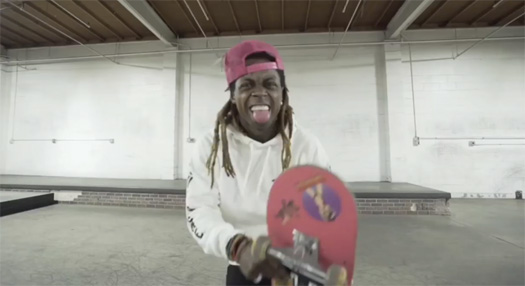 2 years ago, Lil Wayne announced in an interview that he was working on his debut skateboarding video part, and today it has finally been released with his Sqvad Up skaters.
In the 7-minute clip, which you can check out below, we can see Weezy show off his skating tricks at the skate park on top of his house roof, at the TRUKSTOP, in the streets, and at other various skate parks across the country.
A new Tunechi song can also be heard being played during the part that is called "Hercules". I'm not sure how old the track is, but there are a lot of lines recycled from Tune's "No Motive" record off DJ Khaled's Suffering From Success album from back in 2013!
What are your thoughts on the new Wayne song and his skateboarding skills?