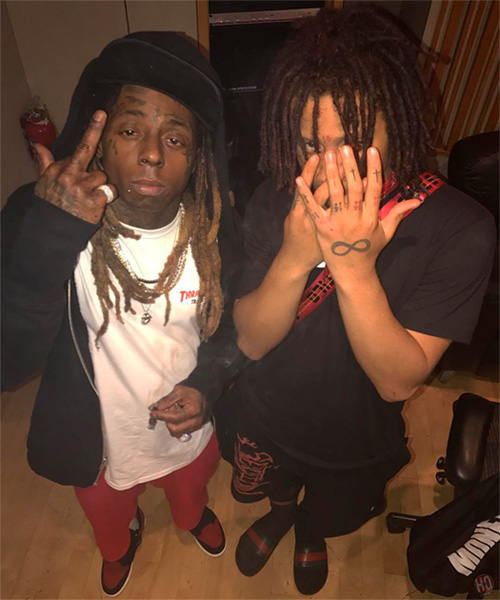 Trippie Redd recently sat down with HNHH for an interview after performing live on G-Eazy's "The Beautiful & Damned Tour" last week.
During their conversation, which you can read below, Trippie confirmed that him and Lil Wayne have a "timeless" collaboration on his upcoming album.
Redd also revealed that Tunechi is his "favorite artist" and he is about to record a mixtape similar to Tune's "Dedication" tape series, where he remixes a of of songs!
Will there be more installations in the Love Letter series?
Album. Album. That shit was mixtapes. A Love Letter To You [one and two] is a mixtape. People get that confused a lot because they actually do sound like album work. I'm on to the more timeless aspect, I made a lot of love songs and I made a lot of turnt up songs. Now it's like, with A Love Letter To You 2, I ventured off and made a couple of different kinds of vibes. And now it's more so like I'm speaking and saying shit that you can relate to and really vibe with. All my mixtapes are going to be A Love Letter, White Room Project 2, White Room Project 3. Those are the mixtape vibes, though. And I'm gonna do a mixtape on some Wayne shit, where he remixes a lot of songs— like Dedication. Because Wayne's my favorite artist.

You were working with him a little too?
Yeah he's on the album.

It will be timeless?
Saying shit that people all over the world can relate to— timeless. Timeless music literally is a concept I can live on.