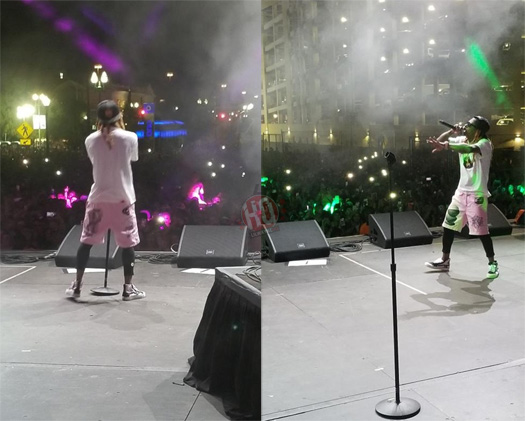 Lil Wayne headlined this year's Neon Desert Music Festival in El Paso, Texas over the weekend on May 26th.
During the concert, Weezy performed some of his hits like "Got Money", "I'm Goin' In", "Go DJ", "Lollipop", "Pop That", "HYFR", "Loyal", "The Motto", "A Milli", "Steady Mobbin'", and more live for everyone in attendance.
You can check out footage from Tunechi's live performance at the Neon Desert Music Festival in a video after the jump below. Head to the 8:35 mark to go straight to Tune's part!