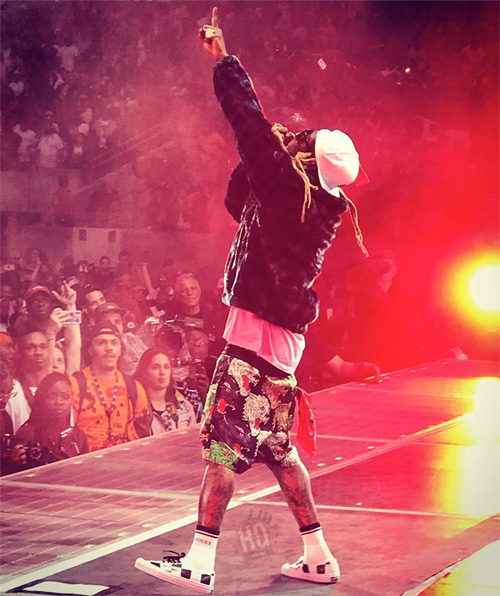 On June 10th, Lil Wayne headlined Hot 97's 25th annual Summer Jam music festival at the MetLife Stadium in East Rutherford, New Jersey.
During his 20-minute set, Weezy performed "Mr. Carter", "Ride For My Niggas (Sky Is The Limit)", "John", "6 Foot, 7 Foot", "Got Money", "I'm Me", "Lollipop", "Pop That", "A Milli", and "Steady Mobbin'" live.
Unfortunately, Tunechi forgot the lyrics to his "Ride For My Niggas" and "I'm Me" songs, but he did also let everyone know in attendance that he was now "free". You can watch Tune's full set at this year's Summer Jam after the jump below, enjoy!
Photo credit: Marisa Flores.