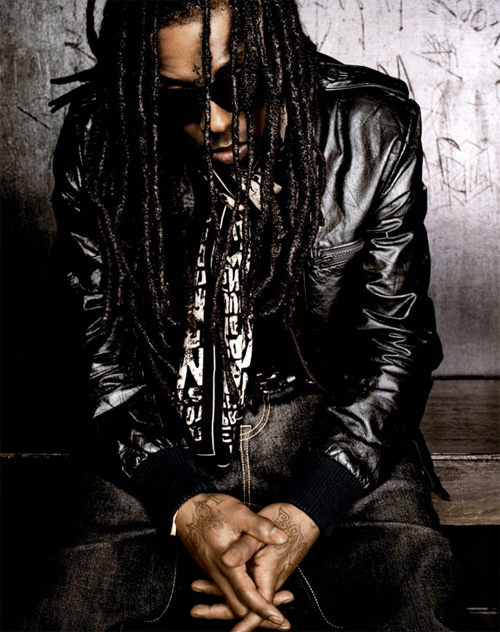 Earlier this month on June 10th, it was the tenth anniversary of Lil Wayne's Tha Carter III album.
We've already seen music artists and producers share their thoughts on the iconic project (here, here, and here), and now we can see what more producers who worked on C3 had to say about it.
Below, you can check out STREETRUNNER, Infamous, Play-N-Skillz, Fabian Marasciullo, ONHEL, and Cool and Dre from Cool & Dre share their thoughts and stories on Weezy's classic Tha Carter III album! Do you still bump C3?
"Lil Wayne Tha Carter III was released 10yrs ago today 6/10/08. I was blessed to be apart of this album with #PlayingWithFire and #Gossip attached to the Deluxe Edition. Anyone who knows my history knows I worked hard to get these 2 songs on this album. Throughout the 2yr process the tracklist changed 100 times. At 1 point Tez showed me the tracklist and I had 4 songs on this album. Eventually those songs leaked along with the others I had made with Wayne at the time. On the day of mastering Wayne decided to add 3 more songs to the tracklist and Playing With Fire was 1 of the 3. No lie I lost my mind I was hype AF. This album went on to sell 1million copies in its 1st week, 4million total and won a Grammy. Playing With Fire had a short lived life on the album when The Rolling Stones hit us with a million dollar lawsuit that had it permanently removed from the album at 2.5 million units sold (the reason you can't find copies of this song online via YouTube, iTunes, Spotify). That shit crushed me, It was literally the gift and the curse for me at the time. My business got all fucked up and it took years to recover. Looking back 10yrs later I wouldn't change a thing. I'm still here making better music than ever and I was blessed to be apart of 1 of the greatest albums in hip hop history. Shout out to Lil Wayne for creating this classic and shout out to Infamous for blazing them nasty guitars for me on Playing With Fire." – STREETRUNNER

"10 years ago today! It's a blessing to be involved in something that's lasted so long in a day and age that music only lasts a week. 10 years later people still talk about this album and "mr.carter". First, Lil Wayne is the hardest working dude I ever met. Period. Secondly he's one of the realist most humble people I've ever had the pleasure of working with. I can't thank my bro DVLP enough for introducing us. I can't thank Drew Correa enough for letting me help him with Mr. Carter. I can't thank STREETRUNNER enough for letting me be a part of "playing with fire". I can't thank Fabian Marasciullo enough for letting me sit-in on his mixes and teaching me a few tricks of the trade. I can't thank Joshua Berkman enough for… just being josh I guess. Haha … and thanks to ONHEL for always giving me the inside scoop…this was my first big placement. Wait never mind this was my first placement. I got 4 Grammy noms and won one for this album. It forever changed my life. Thank u to everyone involved in this.. Cortez Bryant, Mack Maine, Birdman #CARTERV on the way!" – Infamous

"#thacarter3 changed my life in so many ways. I'd been working with Wayne for many years prior to this. But we all knew this was the one. There was so much pressure on me to paint a sonic picture to match what he was doing lyrically and also with his choice of production. From the nastiest 808's arguably of all time to choirs to rock bands. We kept the New Orleans bounce and made it so the world could enjoy it. From the Neve at the hit factory to stems to tape to bringing it to the Ssl's then back to tape we tried so many things and arguably changing the game of rap forever from a mixing perspective. I had the time of my life. Big shout out to everyone involved. Our family grew so close during this and that made the outcome so much sweeter." – Fabian Marasciullo

"10 years ago today! WOW!!! Working on this album and the mixtapes before it was one of the most fun runs of sessions ever! Congrats Lil Wayne … He and this project changed EVERYTHING! Not just for me and everyone who worked on it.! Can't express how much work and time went into this album. Thank you DVLP for introducing me to Weezy! Thank you Fabian Marasciullo for helping me get some of my credits … Devon great time getting stuck on that elevator… Mack Maine All those post sessions, sessions!… Memories that will last forever!!! Can't forget Infamous calling me every 30 seconds to find out if Jay got on the record yet hahaha!!! Congrats to everyone who had anything to do with this album!!! #CarterIII – #CarterV" – ONHEL

"Very special day for us today as we celebrate Lil Wayne #Carter3 10 year anniversary. This album is a Hip Hip Classic and changed the face of Hip Hop and we are fortunate to have been part of this history producing "Got Money" feat T-Pain and for the song to be Grammy Nominated and to win a Grammy for Hip Hop Album of the year is God Given. Song was a platinum selling summer anthem & to this day plays in sync as of it were to have come out yesterday. We have moved on to produce in many diff styles and genres but our roots and our inspiration forever will be in Hip Hop and history can never change that. Thank you Billboard for actually taking the time to do your research on us and for shedding light on this historic album and song! #nogenres .. you wasn't there unless you were really there #facts only!" – Play-N-Skillz

"Truly blessed to contribute to this work of art. Thank you Lil Wayne for giving us the honor to create music with you. #PhoneHome #10YearAnniversary" – Dre from Cool & Dre

"Wow #10yearanniversary of Lil Wayne #carter3 blessed to be a part of this one! I can remember this like it was yesterday! #carter5 soon come!" – Cool from Cool & Dre