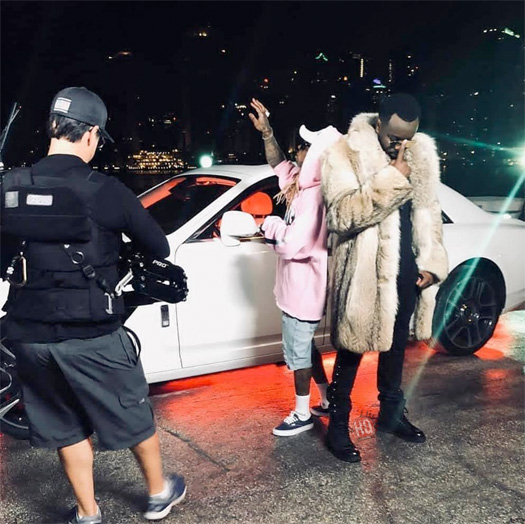 In April, Maître Gims shot a music video for his "Corazon" single featuring Lil Wayne and French Montana in Miami, Florida.
The French rapper and singer has now released a teaser for the visual, which you can check out below.
Be sure to check back to LilWayneHQ.com tomorrow (June 28th) to watch the official video for "Corazon" that was produced by Renaud Rebillaud!