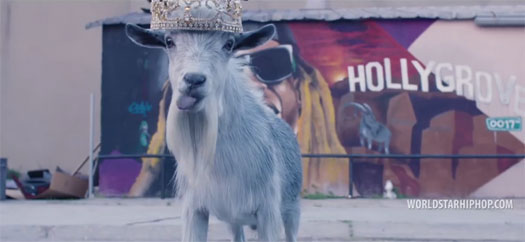 Here is the official music video for Jay Jones' "Go Crazy" single featuring his Young Money boss Lil Wayne.
Weezy appears in this Trazi Lashawn-directed visual, which was shot in his hometown Hollygrove, New Orleans, as a goat with a grill.
"Lil Wayne was not harmed in the making of this film"
You can find this 808 Mafia-produced collaboration on Jay's 2000 Hollygrove project, available to stream online now. Hit the jump to check out the hilarious video!