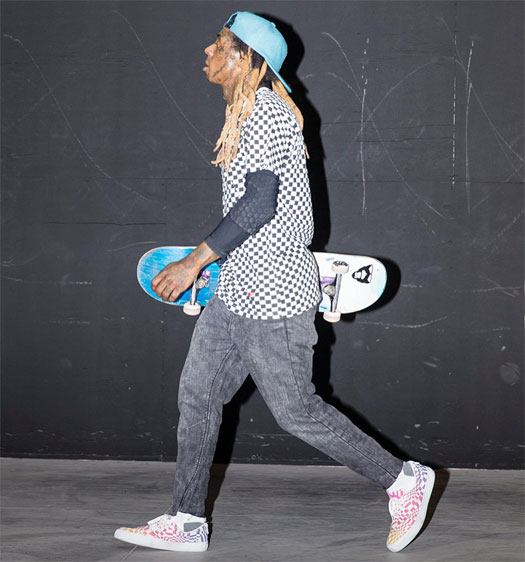 Last week (July 13th), Lil Wayne hit up the Diamond Supply Co. indoor skate park in Los Angeles, California for a skating sesh.
After the skateboarding session, Spanish Mike gave Tunechi and Ricky Willis an early preview of the European Diamond Footwear Tour video.
You can view some more dope photos of Weezy, who was rocking the Diamond Footwear Avenue Firecracker sneakers, at the skate park below, courtesy of Seu Trinh!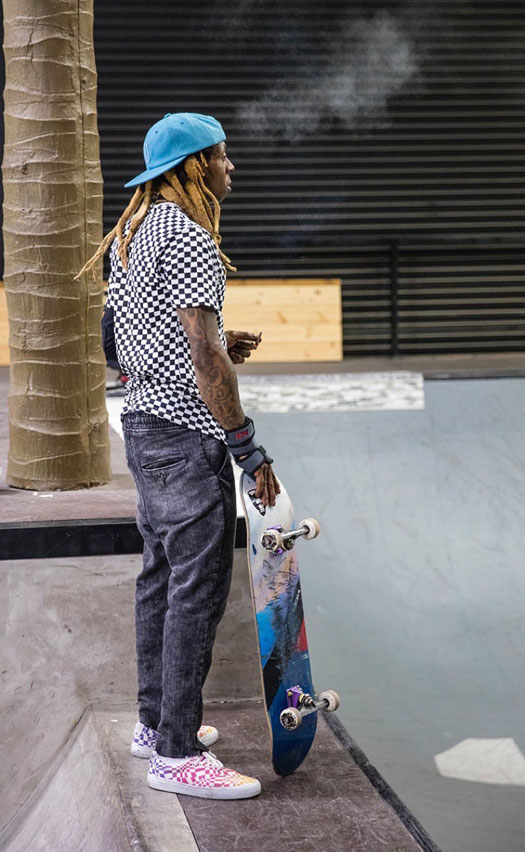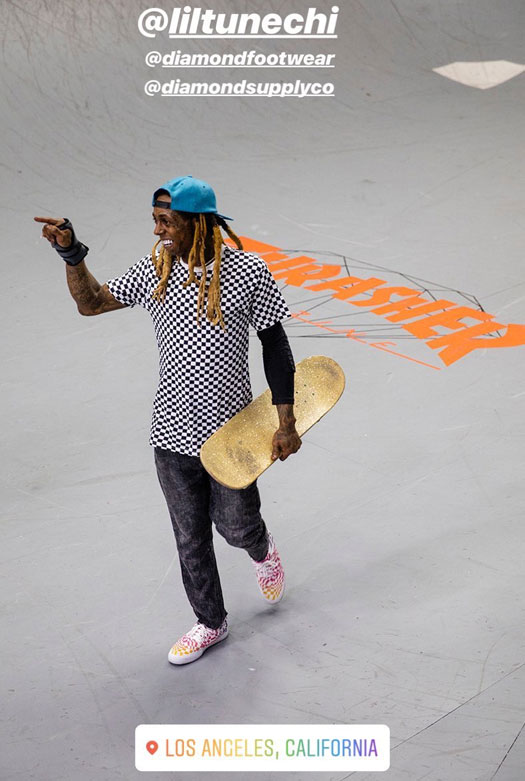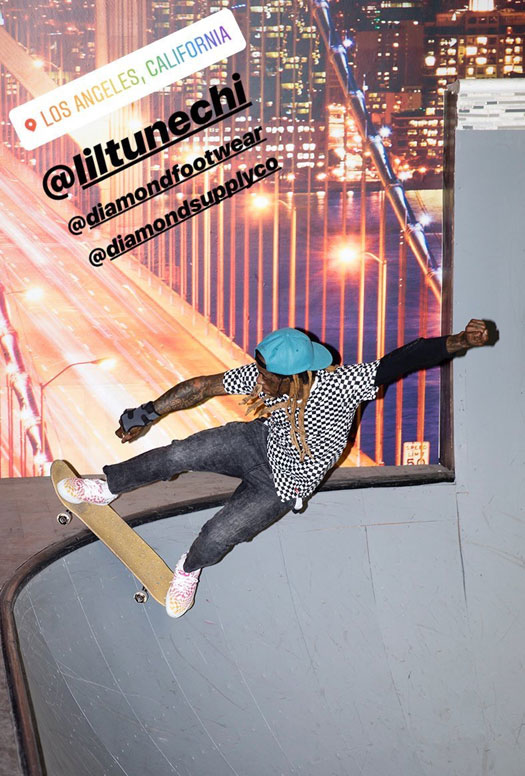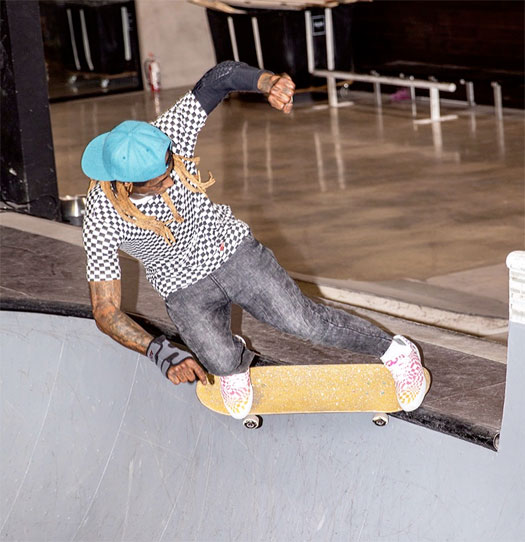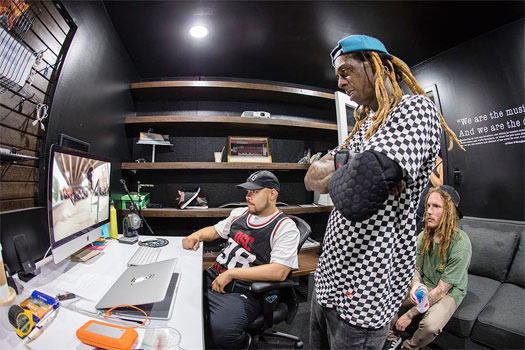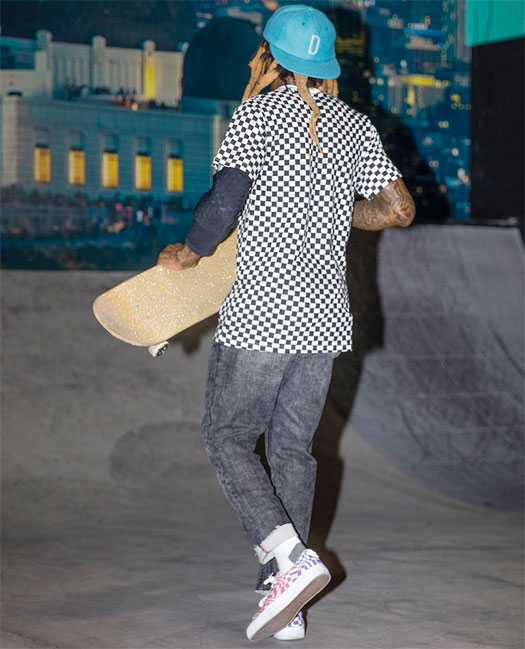 Photo credit: Seu Trinh.