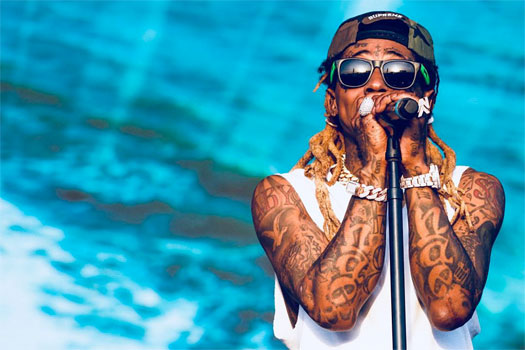 Lil Wayne headlined this year's Float Fest in San Marcos, Texas at the Cool River Ranch over the weekend on July 21st.
During his set, Weezy performed "Pussy, Money, Weed", "Bitches Love Me", "Wasted", "HYFR (Hell Ya Fuckin' Right)", "Every Girl", "A Milli", "6 Foot, 7 Foot", and more songs live.
You can check out some footage of Tunechi performing live at the 2018 Float Fest after the jump below!
Photo credit: Victor Rodriguez.