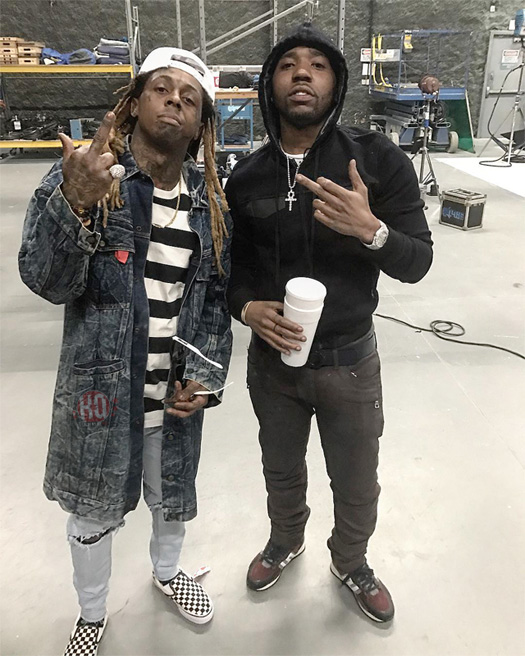 YFN Lucci recently sat down with REVOLT TV to appear on their "On Clout 9" series, which is where music artists rank certain topics on a scale of 1 to 9.
During their conversation, YFN was asked to rank Lil Wayne's Da Drought 3 and No Ceilings mixtapes to which he gave them both a high ranking of 9.
He also called DD3 "one of his favorites" and revealed his favorite songs from both projects are "Ride For My Niggas (Sky Is The Limit)" and "Run This Town".
You can check out Lucci's interview with REVOLT after the jump below. If you didn't already know, he is currently dating Wayne's daughter Reginae Carter!