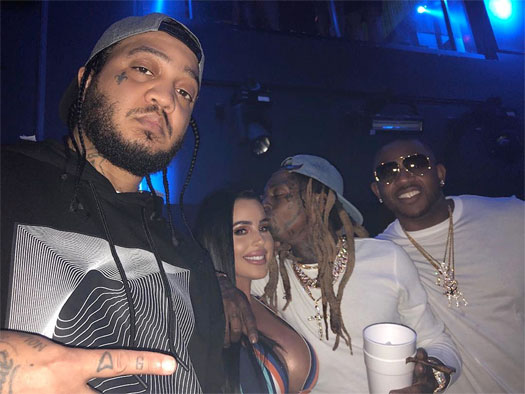 The following night after helping Mack Maine celebrate his birthday at STORY Nightclub, Lil Wayne and his Young Money artists hit up LIV nightclub in Miami on July 29th to carry on the birthday celebration.
As well as Tunechi and his Young Mula crew, there were also attendances from Birdman, YG, Tory Lanez, Floyd Mayweather, and more. While performing on stage with YG, Tune gave Baby a shout out:
"Stunna in this bitch, if you did not know, you already know I love you"
You can check out some footage of this in a video after the jump below. Be sure to check back over the weekend to see clips of Weezy and YG's live performance together!