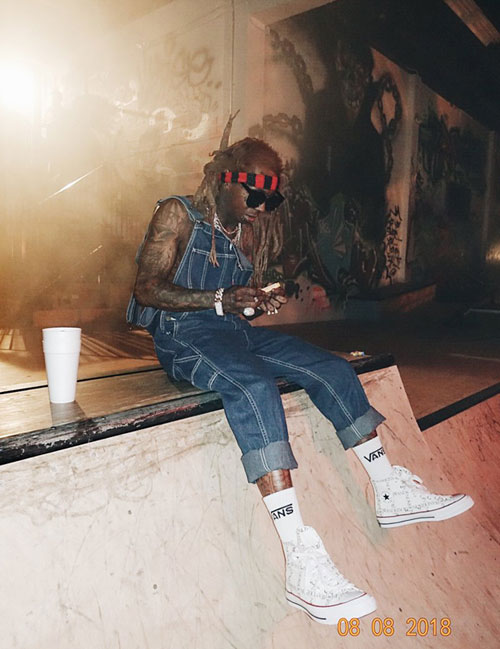 After seeing some behind the scenes pictures from on set of the video shoot a few days ago, we can now see screenshots from Swizz Beatz and Lil Wayne's forthcoming music video.
The video shoot for this Poison collaboration that samples "Forever" took place at a Miami skate park on August 8th and it is being directed by Vincent Lou.
There is currently no word on what we will be seeing first out of either the single or the visual! Are you looking forward to both?