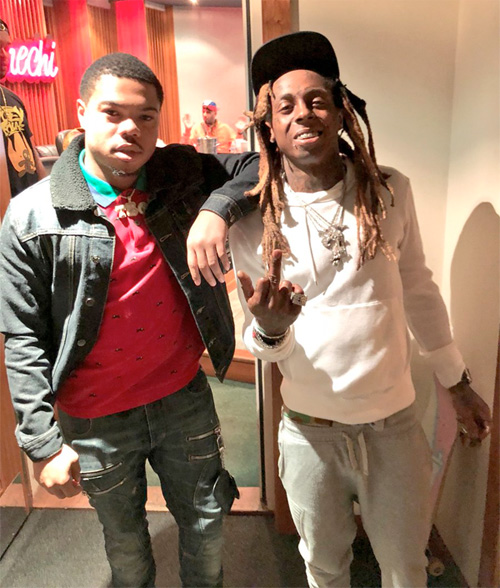 Taylor Bennett recently sat down with Ebro Darden, Peter Rosenberg and Laura Stylez for an interview with Hot 97 on their "Ebro In The Morning" radio show, which you can watch below.
At the start of their conversation, Peter revealed Chance The Rapper had told him during their interview in June that Taylor had spent around 12 hours hanging around with Lil Wayne, because everyone thought he was Chance – as they are brothers.
The Chicago rapper then went on to explain this story more by saying he first met Wayne before Chance did at SXSW and he managed to get backstage at Weezy's set from everyone thinking he was Chance, but he then told Tunechi he was Chance's brother and so Tune let him hit his blunt.
Before Rosenberg cut Taylor Bennett off as he was discussing Lil Wayne, he did manage to say that Wayne is the most hard-working artist of all time, as well as that him and Chance both love Mr. Carter and grew up listening to his music while naming songs like "Let The Beat Build", "1 Night Only", and even the unofficial The Drought Is Over 4 mixtape!