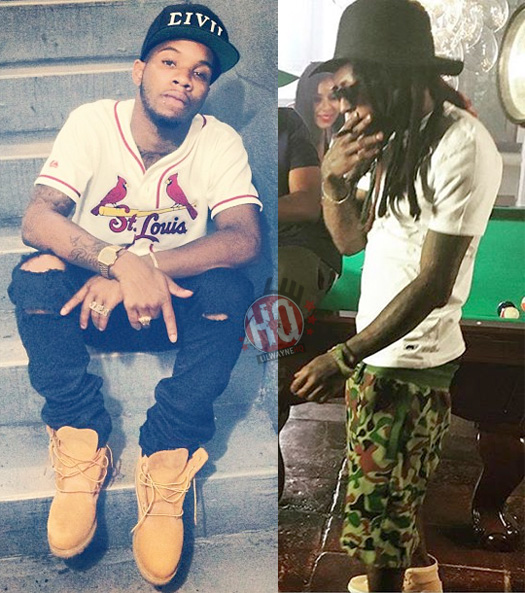 Tory Lanez recently participated in an interview with Vibe Magazine and spoke on his upcoming collaboration with Lil Wayne.
After first hearing about it 3 weeks ago, Tory revealed in his conversation that his "Talk To Me" remix featuring Wayne will be released this week.
The Canadian music artist also mentioned that it's the song he is vibing to the most right now! Do you think it will drop tonight? Maybe tomorrow?
You've been moving steadfastly in the industry since 2014. What song or collaboration would you say is your favorite song you ever put out–or haven't put out?
I don't know. I don't know about the best song ever or anything like that.

You don't have one song you vibe with the most?
I mean as of now it's the "Talk To Me" remix I got with Lil Wayne but nobody knows that I have the song [Laughs].

Are you gonna put it out? You can't say that and not put it out.
I'm gonna put it out this week, but I've been holding it for mad long so it's been like what I've been vibing to.