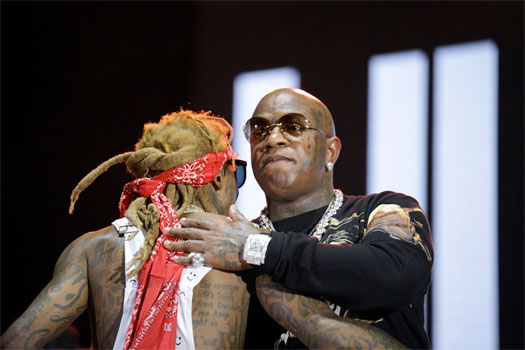 Birdman and Juvenile recently sat down with Ebro for a one on one interview with Beats 1 radio in New York City to promote their new joint album called Just Another Gangsta.
During their conversation, Baby explained how he thought Lil Wayne's Tha Carter V album "could have been a lil' better", revealed he is a number one fan of Tune and will always support him, mentioned Drake is with Cash Money Records forever, and added he does not know when Weezy will release a new project.
You can check out everything the #1 Stunna and Juvie had to say about Wayne, C5, and Drizzy in a video after the jump below!
"I'm a Wayne fan, anyway bruh. So, to me, it's Wayne bruh. Like he said, it's music that he been had. So, I'm not objective to that, but I think it could've been better, you know, if he had put newer songs. Because you know, the man got billions of songs."

"Drake is Cash Money forever. As far as his label, you know, Drake do what he do. How you gonna tell a boss how to be a boss?"
Photo credit: R. Emilien.