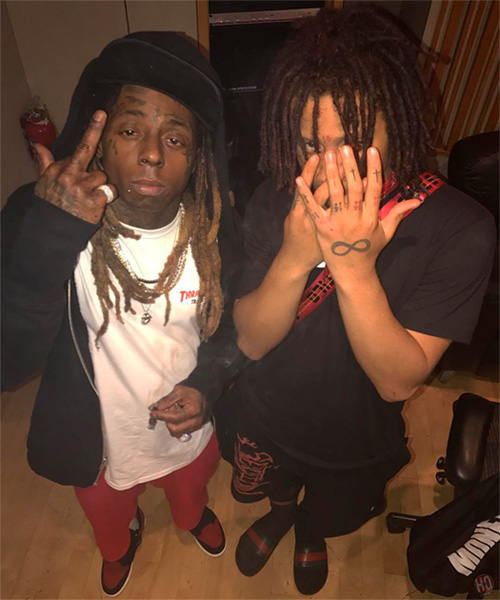 In an conversation with HNHH to promote his new album, !, Trippie Redd revealed he has a new collaboration with Lil Wayne on the way.
While talking about the "Lil Wayne" song off his latest project, Redd mentioned that Weezy is a fan of him and that he has just sent him a new record which is "hard".
You can read exactly what Trippie said in his interview after the jump below! Do you think the upcoming track could appear on Tunechi's Funeral album?
Dope. My personal favorite song on ! is Lil Wayne. Weezy is one of your favorite rappers ever. Did you try and get him on that song or on the album at all?
Nah. Hell nah. Nah I wouldn't, he fucks with me though, he sent me a record.

Dope. Is that going to be for Funeral or is it for something else?
You'll have to see! I don't know what it is, but I know it's hard.