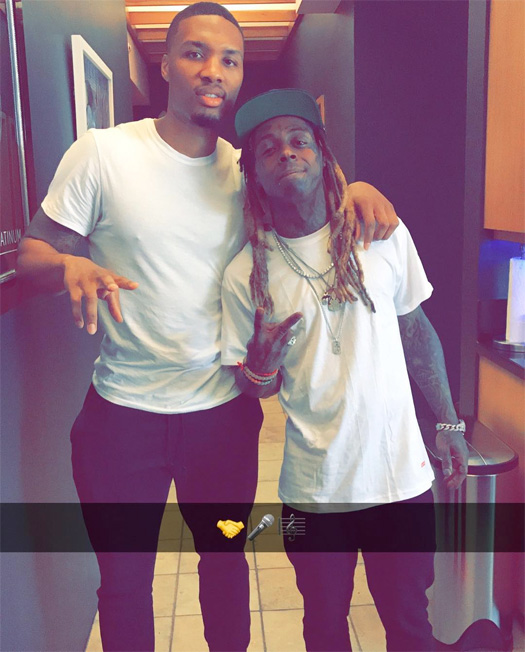 Damian Lillard was the special guest on episode 71 of Elliott Wilson and Brian "B.Dot" Miller's Rap Radar Podcast with TIDAL.
During their interview at around the 19:45 mark, which you can watch below, Dame discusses first meeting Lil Wayne and working with him in the studio (says Wayne sent him multiple songs).
The rapper/NBA player also revealed that the first project he ever bought was Wayne's Tha Block Is Hot album, what his friendship with Tunechi is like, and what happened over Birdman/Cash Money not clearing Tune's verse on "Loyal To The Soil"!