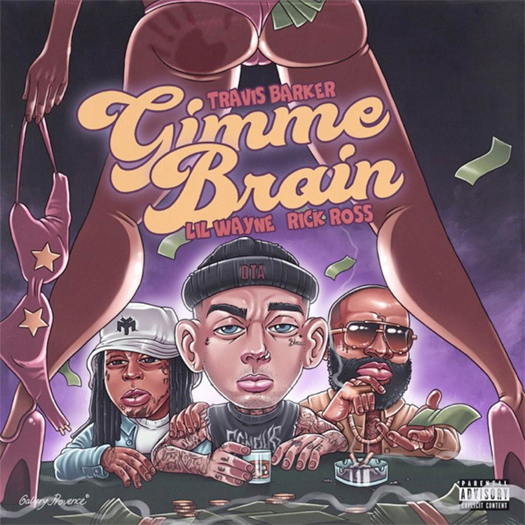 Over 2 years ago, Travis Barker revealed in an interview that he had a feature from Lil Wayne for his upcoming solo album, and now "Gimme Brain" has been released.
The collaboration, which was produced by Travis himself, includes a hook and verse from Wayne, as well as a verse from Rick Ross.
You can view the cover for "Gimme Brain" above and stream the single below! Do you like it?